Salut tout le monde,
Au fil de mes visites sur les blogs concernés par la carterie et/ou Magnolia, je vous fais partager ceci:
Wow, I've made it a whole year in the crafting blogging world! It really has been a fun year learning the ins and outs of blogging itself, seeing some absolutely amazing designs from awesome crafters, being on some out of this world with crazy talent design teams and being inspired by all of my followers and visitors to improve all of my paper crafting and coloring skill sets.
So a huge thank you to everyone who gave of themselves this year whether it be taking the time to visit and leave the nicest and most encouraging comments or the DT coordinators or owners of stamp companies who took a chance on me by providing me the opportunity to work with their amazing images and to properly represent them!
So of course a celebration wouldn't be complete without a few drinks, food and goodies (and since I weighed myself several weeks ago and because y'all aren't my next door neighbors...the food and drink is out!), but I've put together what I think are some great goodies that are calorie free.
If you've played along with my giveaways before, you know, I love to have as many winners as my checkbook will allow. There will be several winners or more depending on how many people link on up!
I'm going to put the rules of eligibility in right here instead of waiting to the end when your eyes may be glazed over.
1. Be a follower or become one (Blogger, Networked Blogs, or Linky)
3. No candy only blogs
And yes, I am one of those dorky people who will check that the rules have been followed.

I do ship internationally so everyone is welcomed to join in.
So let's get to the good stuff shall we?!
6 memory Box dies, 3 coordinating Memory Box stamps and a pad of paper (Pixie).
The dies are
Simple Hummingbird (and coordinating stamp) which is an exclusive set only available from my LSS
Cocoa Bean Butterfly (and coordinating stamp)
Distressed Tag (and coordinating stamp)
Honeysuckle Vine
Elegant Scrollwork
Spring Border
A full set of the newly released Tim Holtz Distress Markers
Third Prize up for grabs is:
2 A5 Sheets of rubber stamps from Lili of the Valley...Oh So Girlie and Boy Oh Boy
5 Stamps from the new Summer Magnolia collection
Rosegarden Tilda
Little Miss Muu Muu
Barbed Wire Background
Tilda in Key Largo
Ohoj Tilda
UPDATE 6/30/12
Yipee...we've reached 100 people to link up, so I've added not 1 but 2 more prizes to the candy. The more people who link up, the more prizes!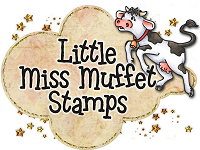 A $25 gift certificate for Little Miss Muffet Stamps
And the next gift certificate
Yipee...we've reached 200+ entrants, so I get to add some more prizes
A $20 gift certificate to Saturated Canary
$25 gift certificate to Kenny K!!
With 8 prizes up for grabs, 8 winners will be drawn randomly on July 22th.
And for one final twist to the giveaways...For every 100 people who link up, I'll add another prize or two to the draw for a chance for a 5th, 6th etc person to win. The additional prizes will be gift certificates to stores of my choice in the amount equal to 25-30 US dollars.
Again, thank you for the year of support and I look forward to another year of amazing learning opportunities and the continuation of meeting more awesome crafters.